Main content starts here, tab to start navigating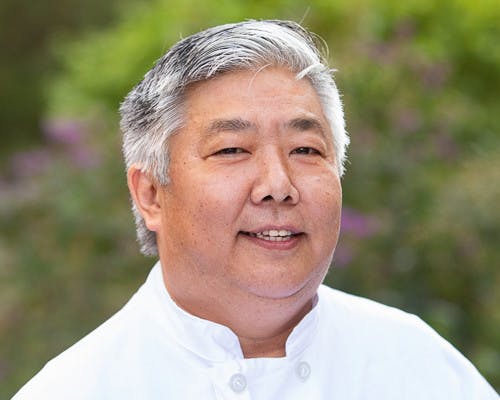 Emilio Fujimoto
Executive Chef
Emilio joined the Cleaver Co staff as a catering prep cook almost 15 years ago and rapidly rose to sous chef and then Executive Chef. In this role, he oversees all aspects of Cleaver Co's culinary work, from sourcing and seasonal dish development to purchasing and production, as well as chef training and management. Emilio was raised in a restaurant family and brings a unique culinary background, curiosity, and palate to the development and execution of Cleaver Co menus. Although he didn't know where 'upstate' was when he moved to the New York area, he is now an expert in the local farm and food economy and enjoys any chance he has to visit local producers.
In addition to his invaluable culinary expertise, Emilio serves as Cleaver Co's general facilities guru and is just as willing to repair a cracked phone screen or rebuild a table as he is to research and execute event menus.
He lives in New Jersey with his wife, daughters, and a very silly cocker spaniel.