Main content starts here, tab to start navigating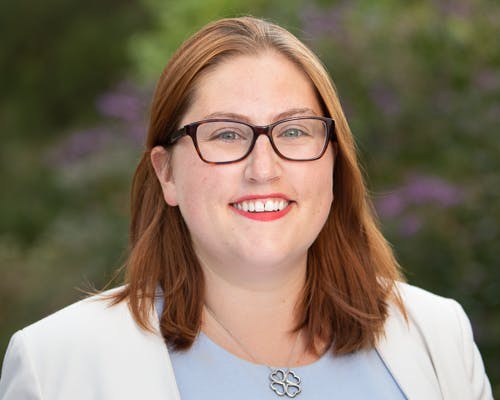 Emma Hollister
Director of Operations
Emma wears many hats as she oversees various aspects of Operations for Cleaver Co, handling everything from re-ordering printer toner to negotiating leases and organizing liquor permits.
Having grown up with Cleaver Co as Mary's daughter, she officially joined the team in 2016. Prior to returning to the family business, Emma spent several years in Washington, DC, where she worked in small business advocacy and in events for clients such as BIO, Democracy Alliance, and Small Business Majority. She is a graduate of Johns Hopkins University and studied abroad in Brussels, Belgium.
She once again lives in Brooklyn and roots for the Mets, even when they break her heart.